By Brian Cameron & Jim Wallman

London - 13 May 2017 - FULLY BOOKED : WAITING LIST OPEN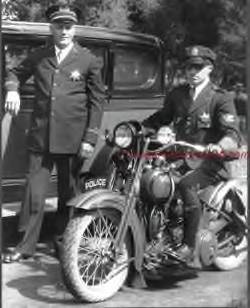 This is a megagame that explores life in a city familiar to readers of pulp fiction of the 1930s and 1940s. The City is the playground of organised criminal gangs, each attempting to carve out territory and control lucrative opportunities in a variety of criminal enterprises. Involved in this is the most powerful gang – the Police – who keep order perhaps more than they uphold the law. Their relationship with the gangs is suitably ambivalent.
City Hall has its own agenda – re-election being important, but so is looking as though they have organised crime under control – because if it isn't seen to be under control then it becomes a matter for the increasingly proactive and interfering Federal Authorities – who probably wouldn't understand how the city works in practice.
Then there are the Vigilantes. Masked citizens with abilities, in some way, superior to the common man in the street. Perhaps as a result of years of study in some remote Chinese monastery, or experimentation with some new, weird, scientific principle. This is the Age of Science, after all! Vigilantes might be attempting to fight crime, one mugging at a time, or might choose to engage more, well … politically, with the gangs, police and city hall – to maximise their impact for the Greater Good. Or perhaps they are more interested in selling their abilities to the highest bidder? So the Vigilantes also inhabit a world of shadowy moral ambiguity.
Did we say it was the Age of Science? Well that it is – and there are also a number of Scientific Geniuses who inhabit the city. It is said that the line between being a visionary and being wrong is a very fine one – and that you have to be a visionary to see it!
Some call them 'mad', some jealous souls even call them 'evil'. But from time to time their experiments might have a dramatic impact on the city that may only be countered by other ... exceptional individuals.
Game Play
This takes place on the four levels; Gangs, City Government/Police, Weird Science, and Vigilantes. These levels interact and the different types of players will be seeking to follow lots of different objectives, as life goes on in the City of Shadows.


- City Government - Mayor and Deputy Mayor, Press Officer, City Attourney, Treasurer
- Police - City Chief of Police and District Commanders
- Gangs - Crimelords, molls, henchmen and hitmen
- Scientific Genius - & minions
- Vigilantes (and sidekicks?)
- Fearless Reporters and the Press
- Control
To be added to the games list, Email us.
If you have been to one of our megagames before then just let us have your name and team/role preference. If you haven't been to one of our megagames before please also include your full name, postal address, mobile and contact email.
We will then send you a link to either reserve your place by paying the deposit or confirm with full payment.